Meeting Room Bookings
---
Enhance and unify operations with our all-in-one solution and streamline meeting room bookings across your workspaces. Gain access to better visibility, automated billing across centres and allow your members the freedom to self-serve.
Book a demo
Benefit from


Meeting Room Bookings
Multi-Centre Reporting
Consistent Branding
Member Reporting
Custom Packages
Unify Meeting Room Bookings
---
Give your members the freedom to schedule and book meeting rooms at any time. With Yardi Kube's meeting room booking system, flex workspace members can book meeting rooms quickly online or via the Member App. You gain full visibility of use and trends from the dashboard, can easily adjust pricing and streamline availability management.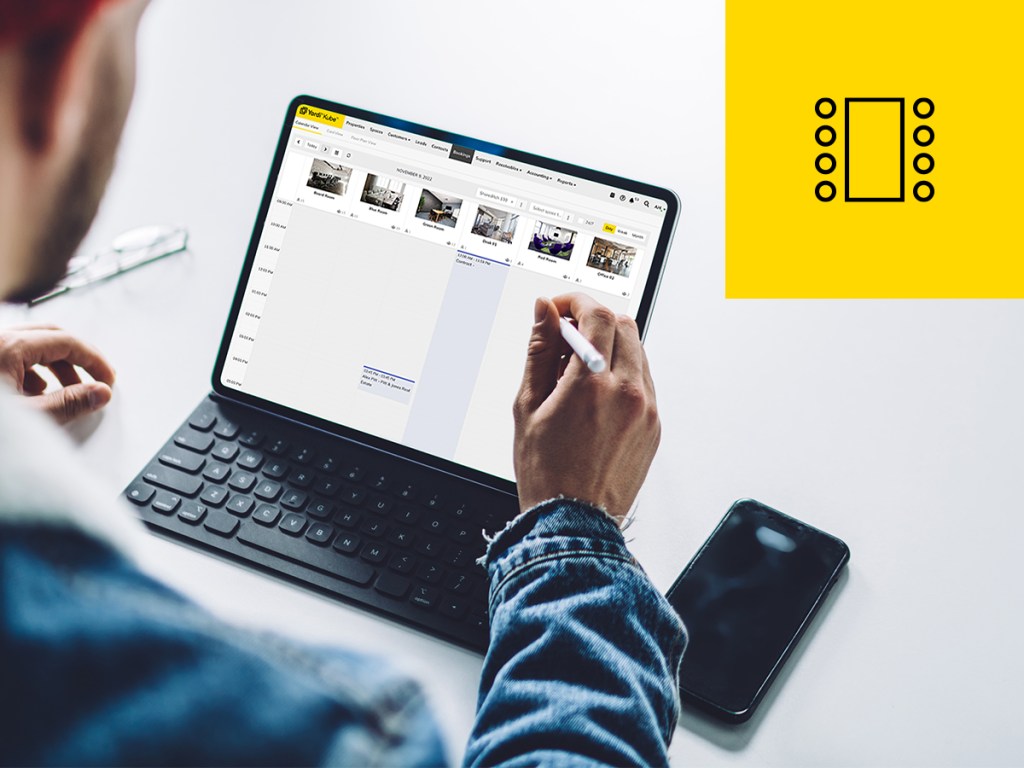 Multi-Centre Meeting Room Bookings
---
Enhance operations with automated billing and frictionless multi-centre meeting room bookings. By using Yardi Kube software to manage all centres, your customers can effortlessly book meeting rooms across multiple locations. With the accountancy features, you can automatically bill members from other centres and and consolidate into one bill at the end of the month.
Fully Brand Your Meeting Room Bookings
---
Yardi Kube's meeting room booking engine is fully brandable so you can stand out online and provide access to both internal and external clients via your website. Yardi Kube connects with Yardi Payment Processing so your clients can easily make credit card payments online.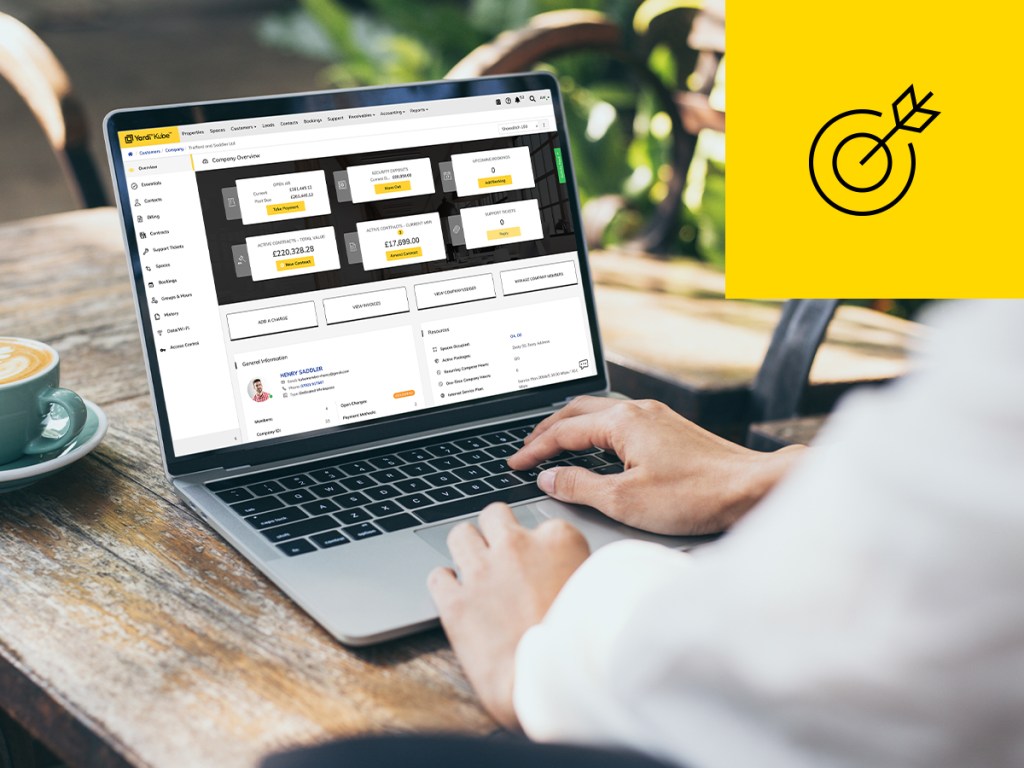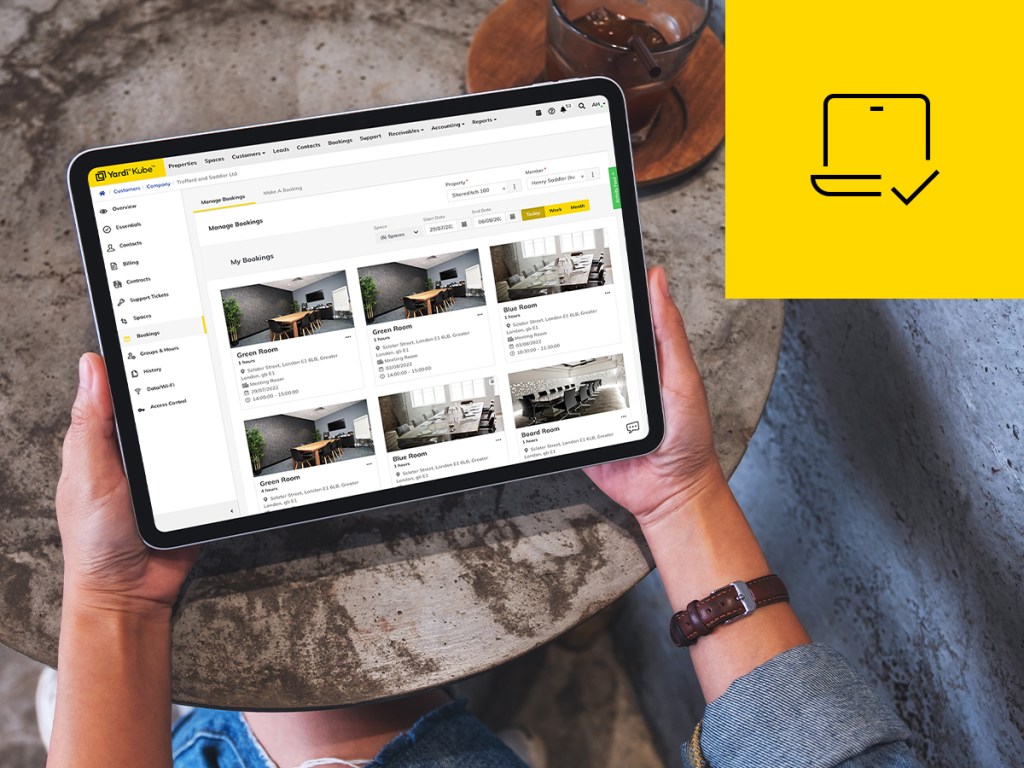 Gain Visibility of Client Bookings
---
Stay up-to-date with meeting room bookings. Yardi Kube's simple and easy-to-use calendar helps keep your team on the same page. Your community managers and front desk staff can quickly check the calendar to view meeting room bookings, see real-time availability and create manual bookings through the dashboard.
Special Offer Packages
---
Create meeting room booking packages with a click of a button. If you want to offer discounted or free hours for your clients, the system can manage the pricing updates for you. Or if you prefer to have a credit-based system, Yardi Kube can allocate credits to members and your customers can choose when to use them whilst booking online.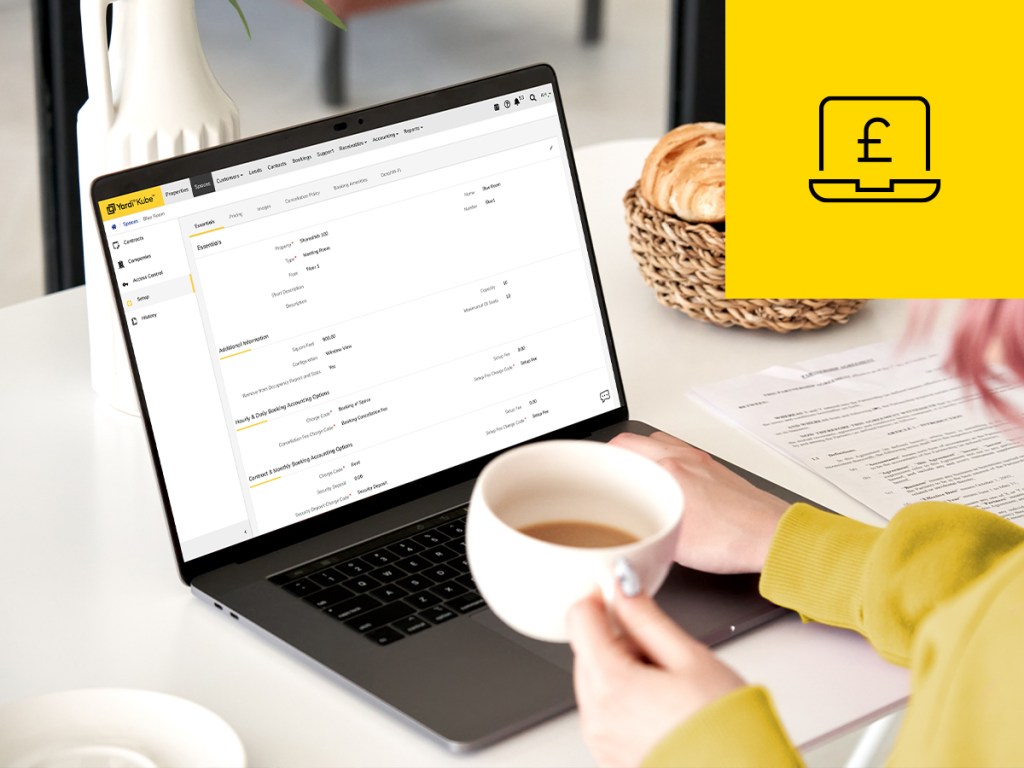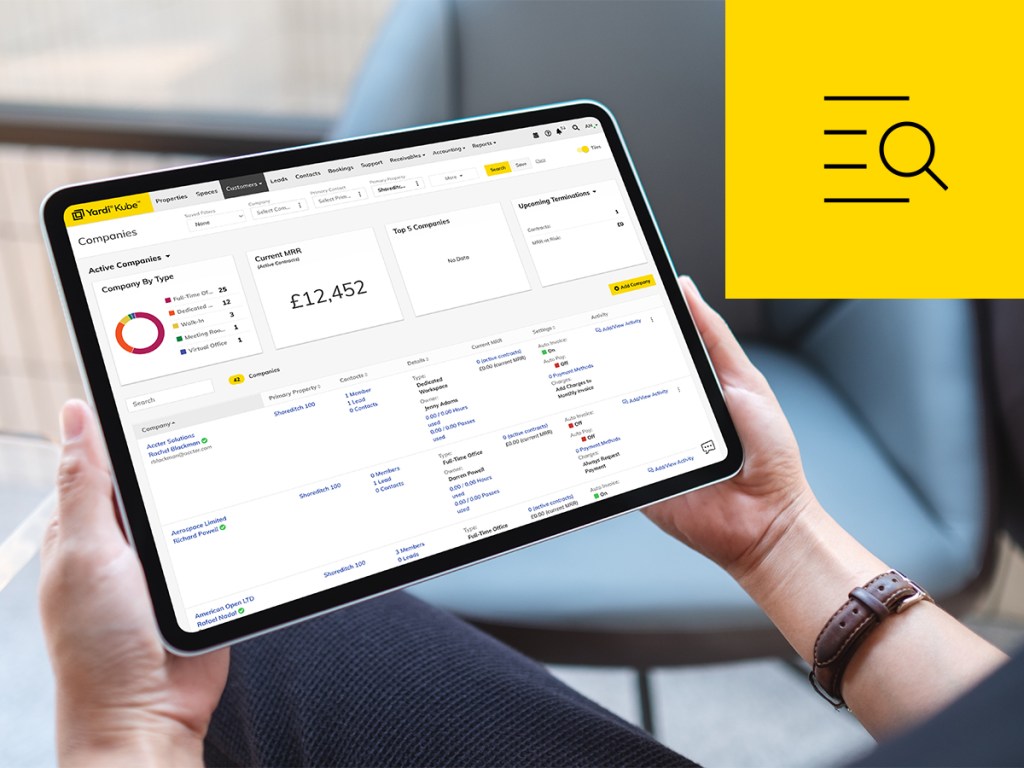 Prospect Portal
---
Streamline meeting room bookings with a prospect portal. Customers manage their bookings with ease and pay directly for them via multiple payment methods. The portal automatically generates a lead in the Yardi Kube CRM dashboard.
Meeting room bookings can also be edited, cancelled or amended directly via the Yardi Kube operator dashboard with real-time email notifications sent to customers.
Looking for even more?

Yardi Kube Space Management Professional includes all the features of Space Management, plus best-in-class real estate accounting software, Yardi Voyager. Space Management Professional is available for operations of all sizes, but was developed with the unique needs of enterprise operators and landlords in mind.
Manage accounts payable, receivables and general ledger functions
Enhance contract management with e-signature capabilities and approval workflows
Sync with external marketing automation platforms via APIs
Meet all applicable GAAP and IFRS requirements
Configure accounting to the unique demands of your workspace
Extend the solution with integrations to other Yardi solutions including VendorCafe.
See the Yardi Kube Space Management product comparison chart >>