Member App
---
Provide your members the tools to easily manage their own accounts. From booking desks, meeting rooms and access to your building – the Yardi Kube Member App makes coworking and flexible working a frictionless experience for members
Book a demo
Benefit from


Meeting Room Bookings
Event Promotion
Community Growth
Easy Support Function
Door Access Control
Notifications
Simple Marketplace
Simple Meeting Room Bookings
---
With the Member App, members have the power to manage their own meeting room bookings and invite guests, whether one-off or recurring. They can also choose their preferred meeting room and spaces and make changes or cancel when needed. You keep control over what's shown as available and can include amenities and services with the bookings.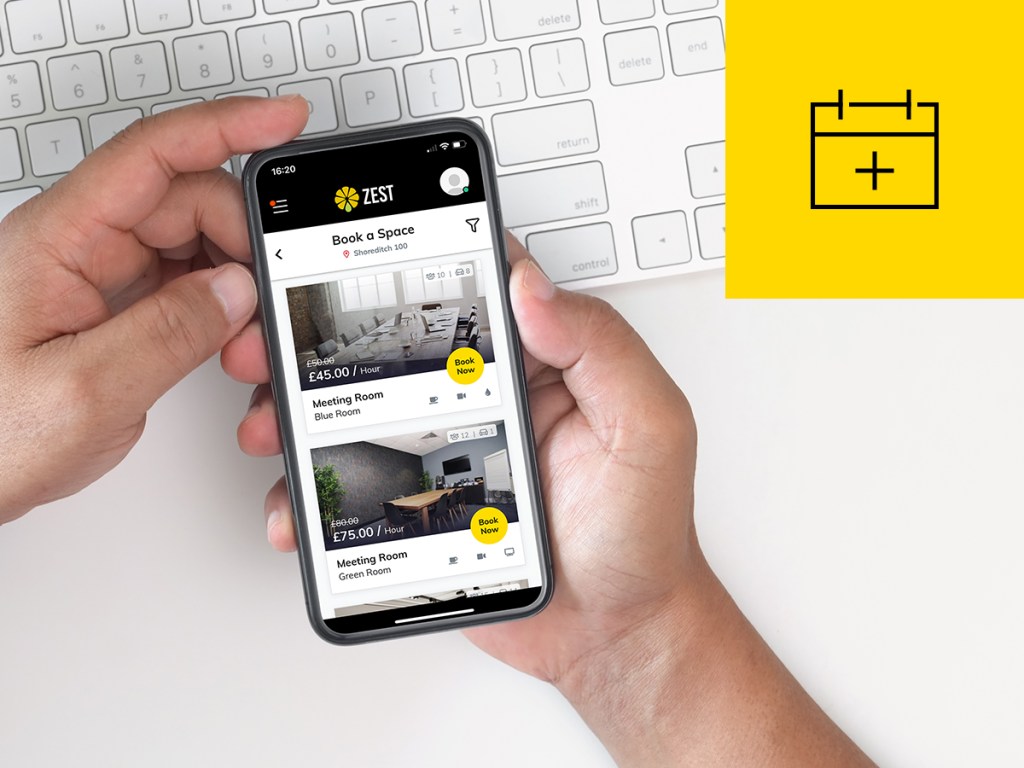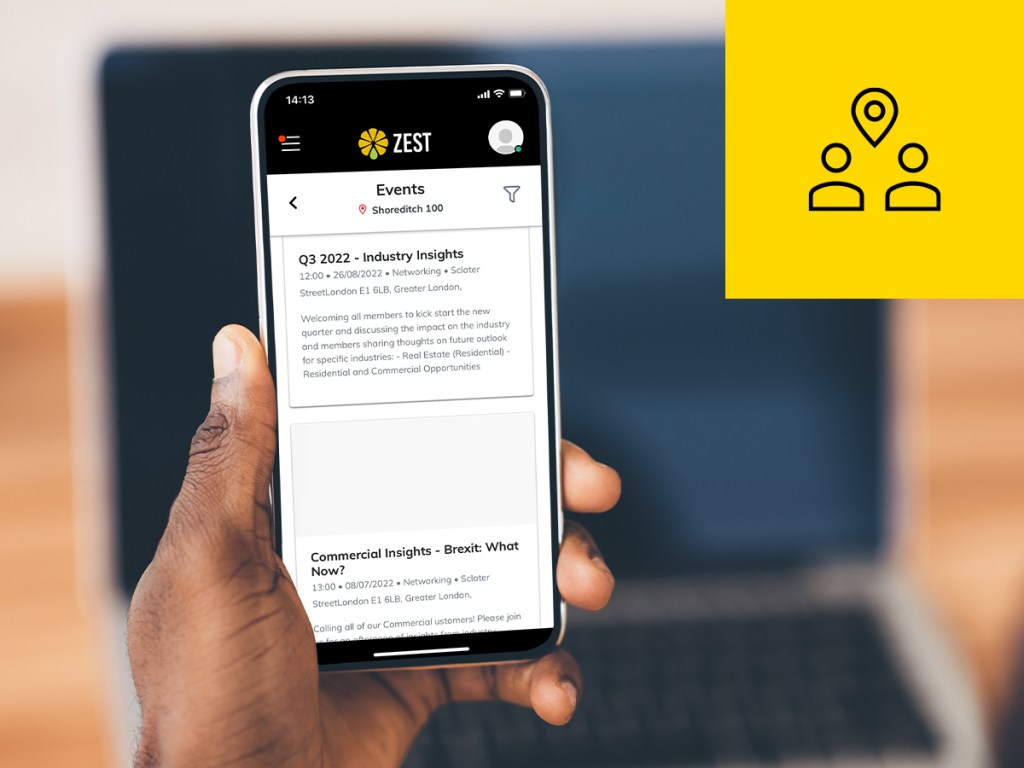 Promote Events
---
Yardi Kube's Member App provides effortless advertising to showcase what events are going on in your spaces. We know that events provide your space with a sense of community, which is why we've made them easy to use and customise. Your members can quickly check what's going on in the space and RSVP within the app.
Nurture Your Community
---
Increase communication and enhance community within your spaces with the Bulletin Board. Whether you have coworking spaces or flexible working, your members can communicate through the Member App. Members can create a bio, advertise their services and post social events through the Bulletin Board – but you keep control and manage what's allowed to be shown.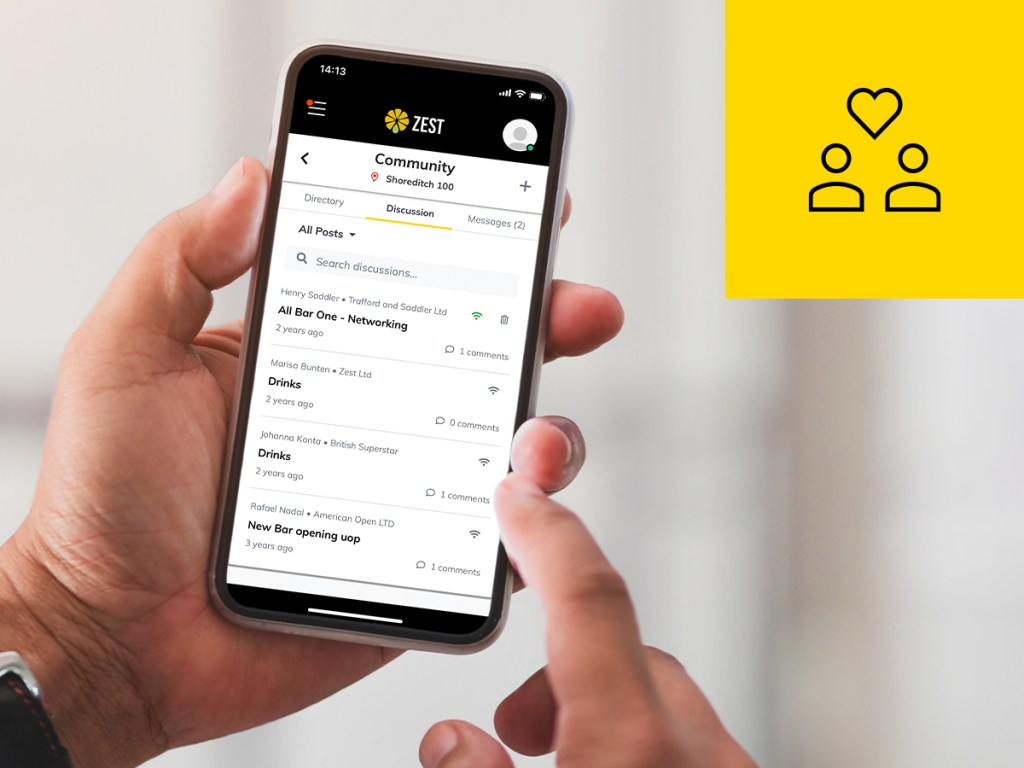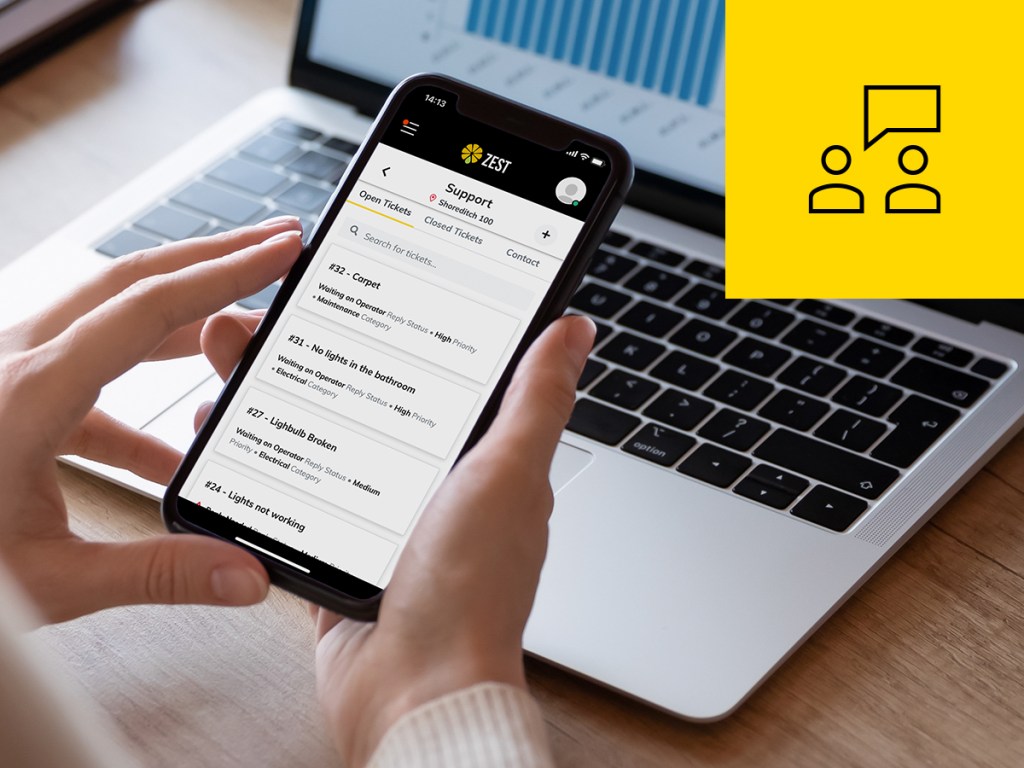 Raise Support Issues
---
If your members have any issues, they can use the Member App to quickly submit support issues and questions. Yardi Kube lets you oversee and manage all queries through the easy-to-use dashboard, whilst your members can check updates, answer follow-up questions and see when their issues have been resolved.
Integration with Access Control
---
Yardi Kube works with access control systems, such as Salto KS, KISI and BRIVO. You can create access groups and passes with Yardi Kube so your members can access your flexible workspaces with the app. Save time setting up new members and allow access to meeting rooms out of hours without the need for reception staff to be onsite.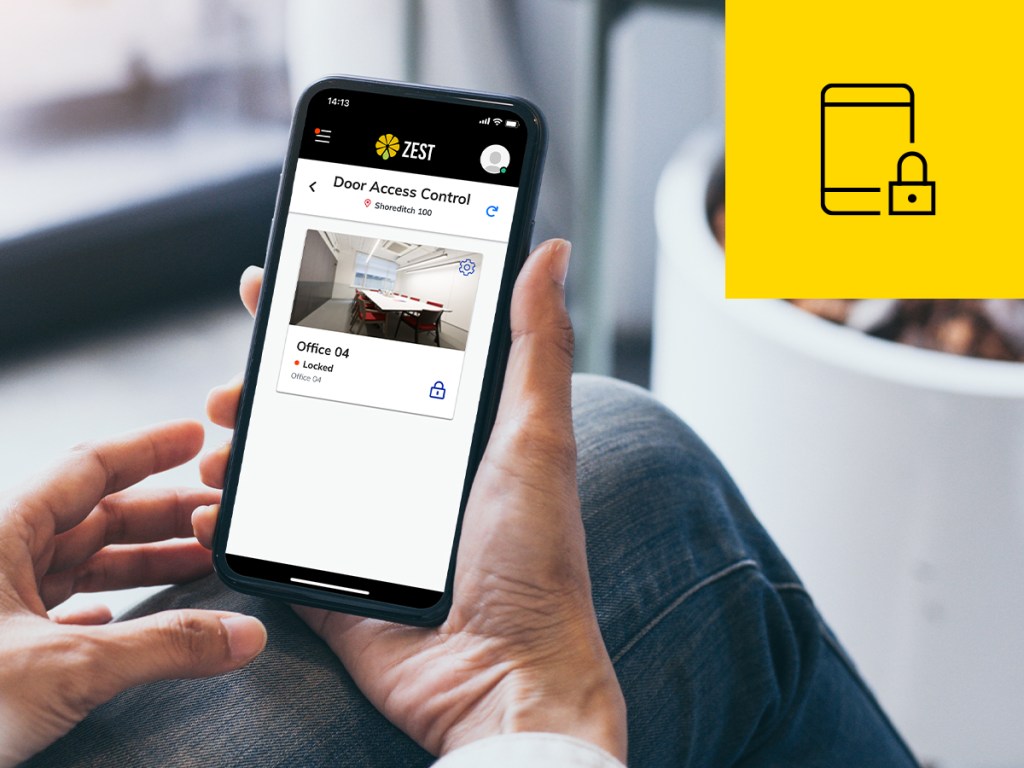 Instantly Communicate via the App
---
Send push notifications through the app and keep your members up-to-date with any alerts. Whether you want your members to know about special events in the area, security information or fire drills, your members can view all notifications and updates in the app.
Add Recurring Products
---
Members can easily add products and services from the app to their licencing agreement. If your members need additional phones, lockers or other services, they can simply update this through the app and add it to their existing licence agreements with a click of a button.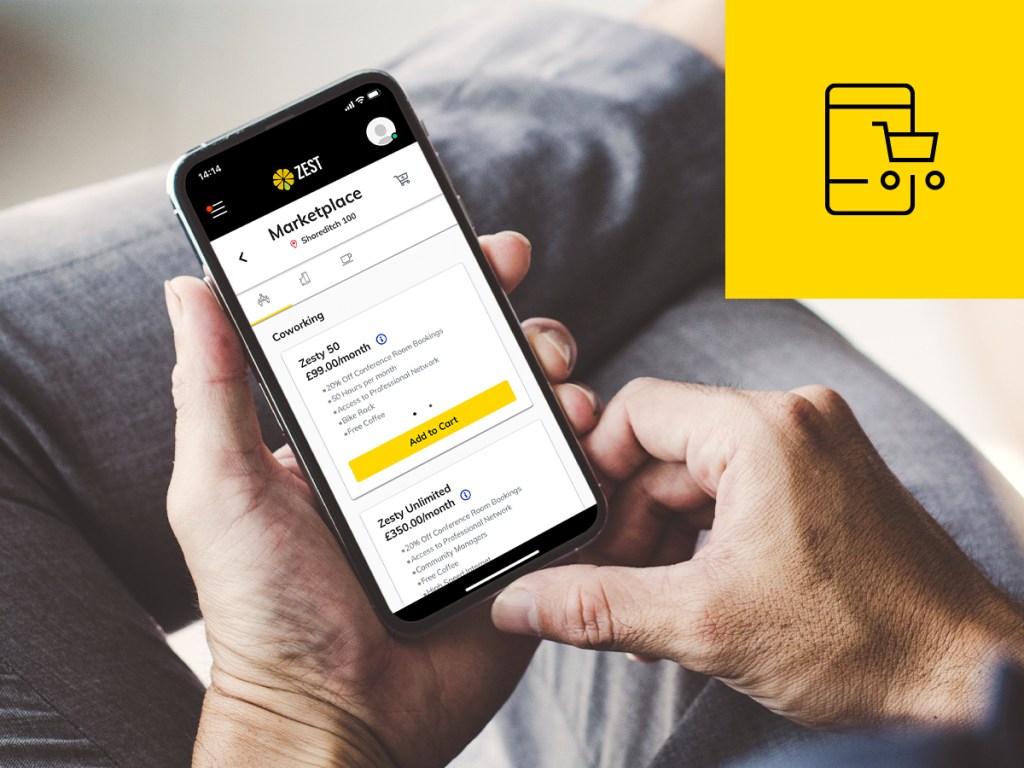 Looking for even more?

Yardi Kube Space Management Professional includes all the features of Space Management, plus best-in-class real estate accounting software, Yardi Voyager. Space Management Professional is available for operations of all sizes, but was developed with the unique needs of enterprise operators and landlords in mind.
Manage accounts payable, receivables and general ledger functions
Enhance contract management with e-signature capabilities and approval workflows
Sync with external marketing automation platforms via APIs
Meet all applicable GAAP and IFRS requirements
Configure accounting to the unique demands of your workspace
Extend the solution with integrations to other Yardi solutions including VendorCafe.
See the Yardi Kube Space Management product comparison chart >>