The demand for flexible workspaces has increased 22% across the UK since 2021, as hybrid working continues to be the favoured strategy for many businesses. Amid this rapidly growing sector, with over 6000 flex spaces, providers are doing their utmost to excel with brand, design, amenities and price – all of which contribute to a successful flex workspace.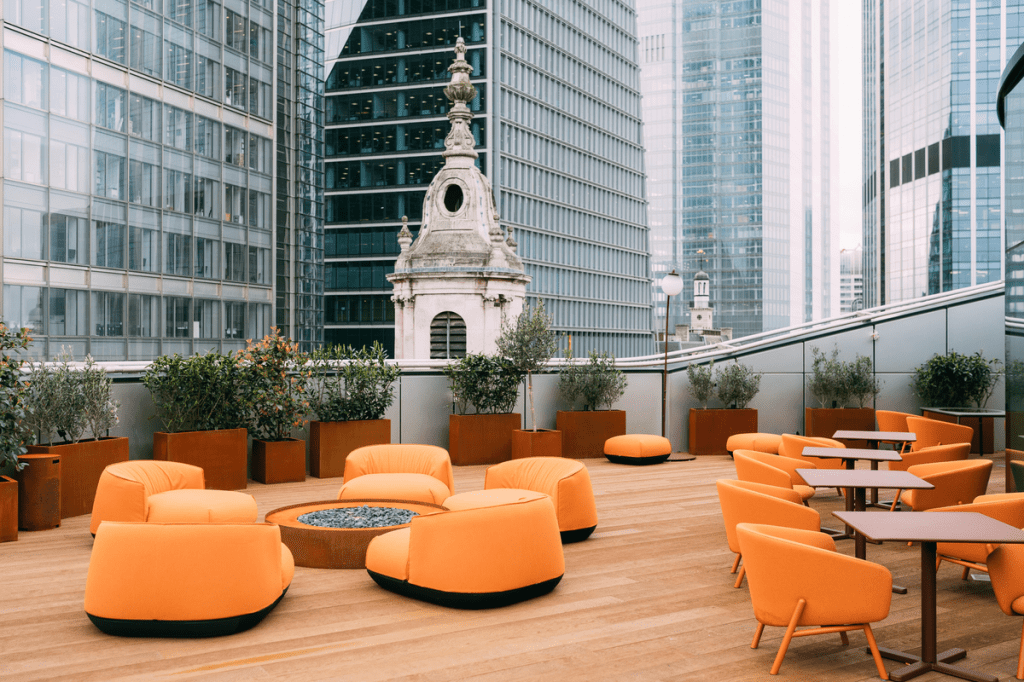 However, according to the recent UK Flex Market Overview 2022 report, conducted by The Instant Group, 'services-led flex spaces' performed the highest in the market with an average occupancy rate of 82% across the UK. As a result, it is fundamental that operators strive not only for the materialistic attributes of a space but also for great customer experience and service. This is where technology comes in handy.
The benefits of implementing an end-to-end software solution for your flex space are endless. In this article, we address three current pain points that flex space operators in the market potentially face and discuss how utilising a connected, end-to-end solution can rectify these and enhance services.
Streamline operations
It can be challenging for community managers of flex spaces to remain on top of all operations, from managing access control and meeting room bookings to delivering great Wi-Fi and refreshments. It's a busy role and a lot to think about, there's no denying this.
Utilising an all-in-one workspace management platform, such as Yardi Kube, facilitates all aspects of operational management from just one platform. With single-sign-on and one interface, community managers can juggle the reactive demands of bookings and accounts receivable whilst overseeing the sales process from lead generation to contract creation and execution. End-to-end solutions such as this are readily accompanied by an app that allows both staff and members to manage their own building access, bookings, payments and more.
By eliminating manual labour and paperwork with automation in a single system, operators have more time on their hands to focus on providing the seamless customer experience that is fundamental for flex space providers. With less chance of human error and increased efficiency, a single solution is a successful way of ensuring that the services you provide are seamless and unforgettable.
Increase conversion
Receiving a consistent stream of booking enquiries is always reassuring for flex space operators, but it comes with demand. Manual communication, whether it be online enquiries, phone calls or emails, can lead to a fragmented user journey and ultimately, a reduction in the revenue stream.
Here to alleviate this challenge is the work of a single connected solution. Automating each stage of the journey, from real-time availability of products and services to booking completion, reduces friction between the user and their end goal. Not only does this save operational time, but it allows prospects and members to take control of their own services quickly without the need to go through a systematic process that may involve pushbacks and delays. With less friction comes a seamless customer journey for those utilising flex spaces.
One source for all data
Data access allows flex space providers to analyse occupancy rates, lead sources, growth of location and more. It is no secret by now that flex space operators are busy people and although Excel spreadsheets are often used to operate spaces, it simply is not enough to meet the demands of the modern, flexible workspace.
Operators can eliminate this pain point by utilising one connected solution that allows all data in your organisation to be recorded and stored in one place. Not only does this improve accessibility and operational efficiency, but it means information can be viewed in real-time. With this, flex space providers can enhance their services and organisations with accurate, data-led decisions that lead to good quality experiences overall.
Discover Yardi Kube's end-to-end solution for flexible working
Yardi Kube's single connected solution, including software and mobile apps, provides an end-to-end platform that allows you to automate your space with a flexible workspace management platform. You can easily manage prospects, members and operations, which helps to simplify daily operations with an all-in-one solution for coworking locations and flexible workspaces.
See how you can automate your space with Yardi's all-in-one flexible workspace solution, Yardi Kube Space Management.